Quick assembly of joining elements (PEM) is possible thanks to six hydraulic presses from Haeger. Such internal services enable us to manufacture complete cabinets and subassemblies.
To ensure highest quality of manufactured products and precise measurement of parts, the following measurement devices have been included in the machinery park:
VQC (Visual Quality Control) 12/16
Digital height gauge TRIMOS V4-400.
The devices are essential in elimination of mistakes at initial stage of production processes.
VQC (Visual Quality Control) 12/16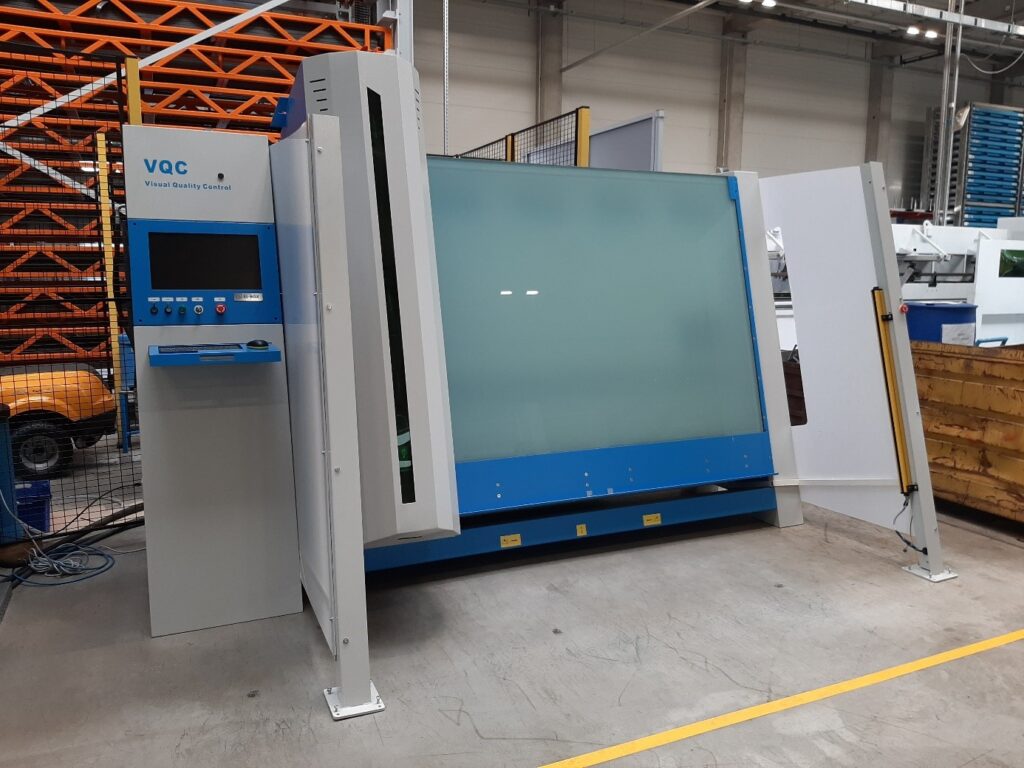 The VQC system is an optical quality control machine of flat products. The 2-D image processing system allows to examine almost all components produced by punching and/or laser cutting in a very short time with extremely high accuracy – and it is performed on the production floor in the immediate proximity of the processing machines.
Maximum product size:                                1.250 x 1.600 mm
Maximum material thickness:    40 mm
Accuracy: MPEE = ±( 50 + L[mm]/50) [μm] up to 10 mm of material thickness
Digital height gauge TRIMOS V4-400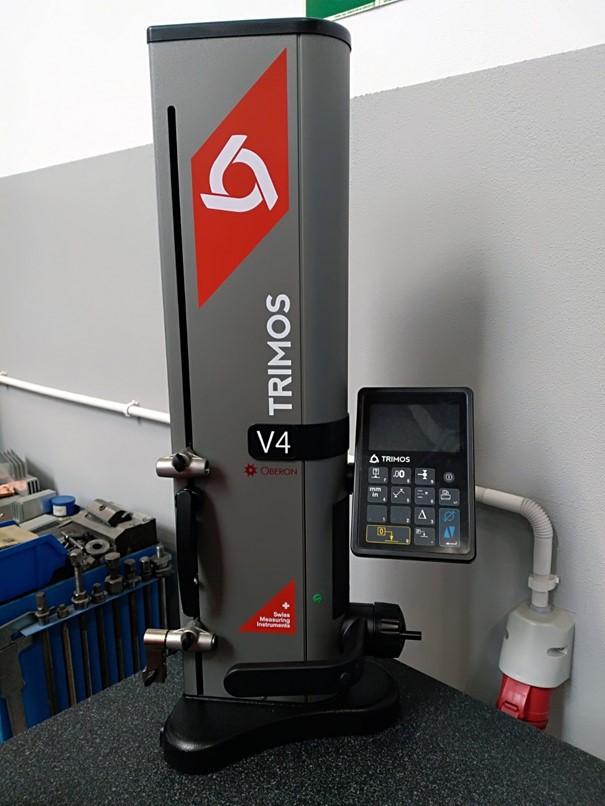 Basic heigh gauge features:
Height measurement
Diameter measurement
Perpendicularity measurement
Min/Max/Delta
Measuring range mm (in):                          407 (16)
Application range mm (in):                         719 (28)
Maximum measurement error, BMPE μm:              4.5
Repeatability, RMPE μm:                 2
Perpendicularity, SMPE μm:                          10
Maximum resolution mm (in):   0.001 (0.00005)